Leaf Expression Systems and John Innes Centre launch collaboration on disease resistant crops
Norwich, UK - 14 November 2022 - Leaf Expression Systems (Leaf), a contract research and development organisation that produces high value proteins and biomolecules using its innovative plant-based expression system today announced a collaboration with the John Innes Centre.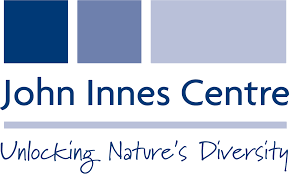 By using Leaf's proprietary transient expression technology Supravec®, in partnership with Professor Mark Banfield's lab at the John Innes Centre, the team will explore the mechanistic biology of plant proteins involved in pathogen recognition and disease resistance.
The research led by Professor Banfield's group at the John Innes Centre aims to provide a greater understanding of the fundamental protein biology that contributes to disease resistance of cereal crops.
Insights in this area could contribute to the generation of disease resistant crops, which is an essential development for feeding a growing global population.
Simon Saxby, CEO of Leaf commented:
We are thrilled to be working with Professor Banfield and his team on this project, which aims to identify and express important proteins involved in disease resistance within cereal crops. Plant-based expression has many advantages particularly when there is a need to deliver important biologic compounds quickly and at a low cost. Research such as this will contribute to developing a greater toolkit in enabling resilient crops and help to tackle the problem of how to feed a rising global population.
Prof Mark Banfield, Group Leader at John Innes Centre said:
We very much look forward to working with Leaf to harness their plant-based expression system for our challenging projects. Fuelling our understanding of how proteins involved in plant disease resistance work at the mechanistic level, and how we can engineer them for enhanced use in agriculture, requires purified material with excellent yield for further studies.